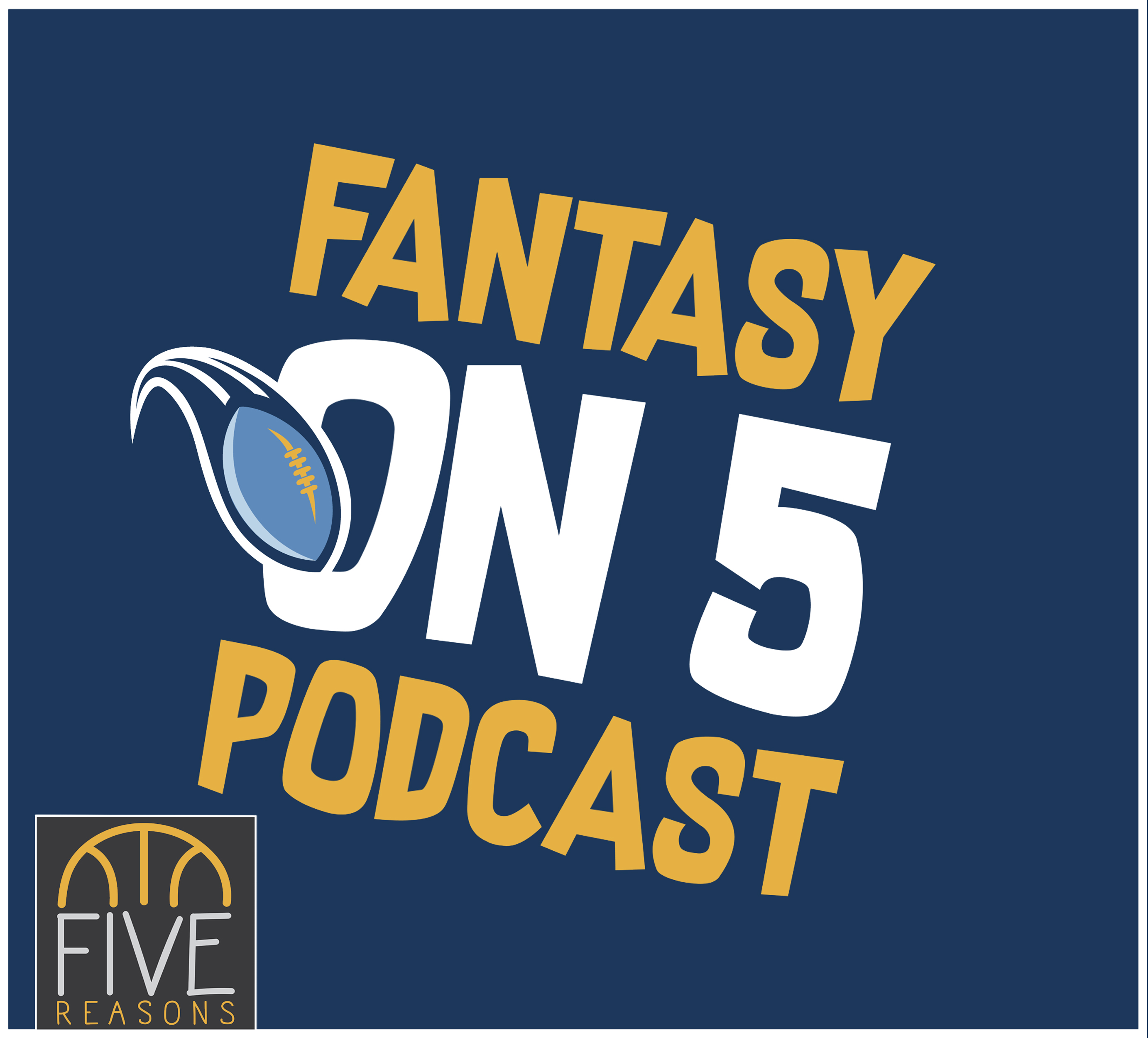 Join us as we welcome in the NEW ERA at Fantasy on 5. 
In Episode 0.00 v1.0 Michael Sonbeek(@Duchbeek) and Josh Houtz(@houtz) introduce themselves quickly, before diving deep into the latest Fantasy news.
With Josh Rosen destined for success in Miami, how will the trade impact, DeVante Parker Albert Wilson, Mike Gesicki, and the rest of his supporting cast ?
And they give their way too early rankings on this year's top rookies.
Miles Sanders or Josh Jacobs?
D.K Metcalf or N'Keal Harry?
T. J Hockenson or Noah Fant?
Lastly, they break down the huge divide in Fantasy Tight Ends and which player they foresee having a breakout season in 2019!
Follow us on Twitter at @FantasyOn5