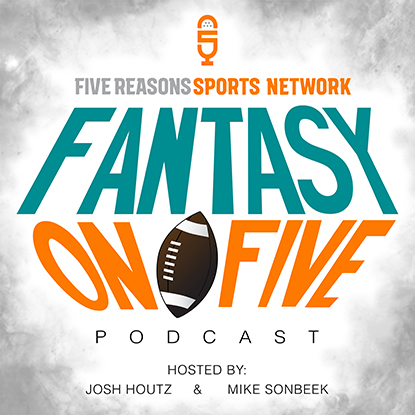 Join us as we welcome in the NEW ERA at Fantasy on 5. 
Episode 1
David Friedman (@TacoBoutSports) and Josh Houtz(@houtz) kick off their 'New Faces in New Places' series, starting with the Quarterbacks.
Is Nick Foles the real deal?  Can he win meaningful games with Jacksonville or was he a product of Philly's system?
Who benefits most from the Case Keenum - Joe Flacco swap?
Which Dolphins' QB will have the biggest fantasy impact? Ryan Fitzpatrick or Josh Rosen
And we talk about TACOS!